Clean Cotton Scented Soy Wax - Large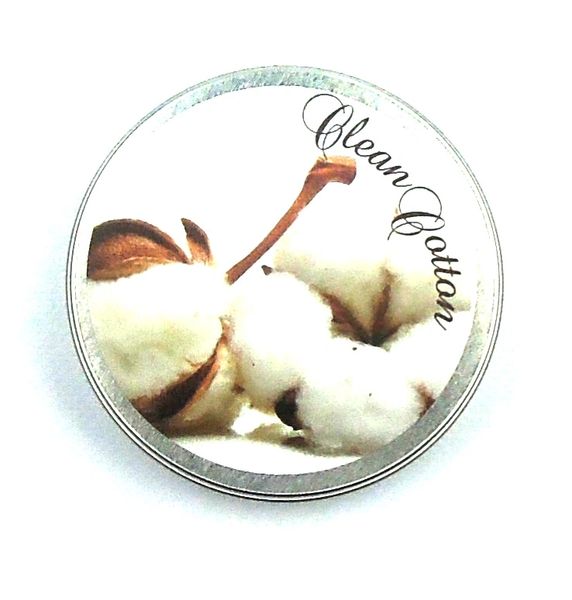 Clean Cotton Scented Soy Wax - Large
Wrap yourself in the scent of freshly cleaned linens dried in the warm summer sun. Like a billowing breeze, this scent is fresh, clean and crisp. This scent will put you in mind of fresh laundry hanging out to dry in a light summer breeze.
Enjoy continuous long lasting fragrance from a stylish tin that you can put anywhere in your home or office. Large containers are designed for larger rooms such as kitchens, family rooms or living rooms. Large containers can also help with strong odors that can come with pets or smoking. Fragrance in the large containers will last about 5 months. When the scent starts to fade just scrape off the top layer of wax to release more fragrance.
Recommended Usage:
Remove Lid

Sit Back

Relax

Enjoy.

No Heat, No Electric, No Flame and No Soot.
Reviews