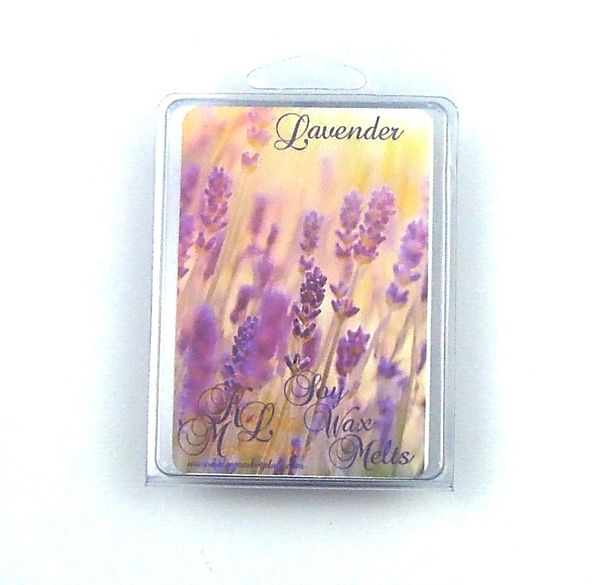 Lavender Soy Wax Melt
The familiar lavender fragrance. This one is sharp out of the bottle, a little goes a long way. Needs a couple of days to cure to lose the sharpness. The hot scent throw is very pleasant and sweet. Lavender is a relaxing and sedative aroma that may help you to de-stress and sleep at the end of a long day.
Everything you need for an amazing fragrance experience that will bring back memories.  Choose from dozens of wonderful scents. May be used in all electric wax melt warmers. There are six break-apart sections in the package.  Fragrance for the entire package usually lasts between 40 and 60 hours.
Recommended usage:
For night light/plug-in electric warmers is one section.

For larger warmers one to two sections can be used.

Once the wax no longer has fragrance, let the wax harden then remove the hardened wax from the warmer.
Reviews