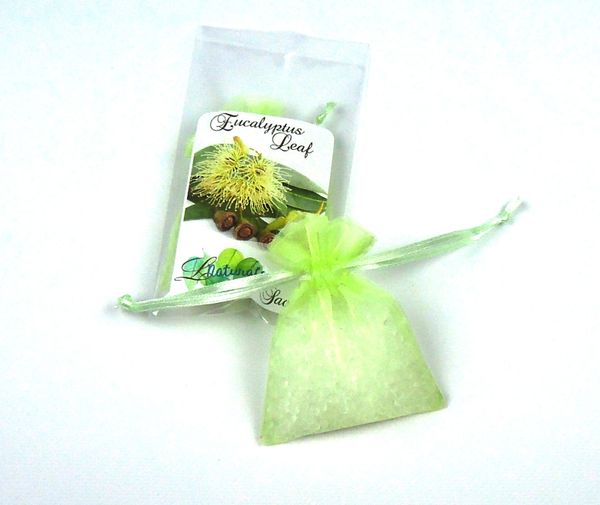 Eucalpytus Leaf Sachet
A nice, fresh, green eucalyptus scent. This beautiful fragrance is much more complex and delicate than the medicine. Eucalyptus may help you breathe and clear clogged nasal passages and bronchial congestion.
Enjoy continuous long lasting fragrance in this small sachet pouch that you can put in a drawer or hang in your closet or car. Large containers are designed for larger rooms such as kitchens, family rooms or living rooms. Fragrance in the sachets will last about 5 months. When the scent starts to fade just give the pouch a squeeze to release more fragrance.
Reviews