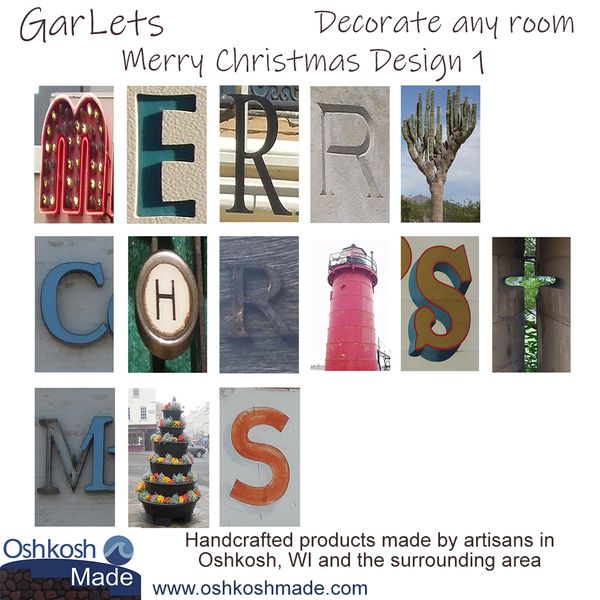 Merry Christmas GarLets
My photographic letters have been combined together to form decorative garlands spelling MERRY CHRISTMAS. There are four design/letter combinations to choose. The garlands have loops at each to allow for easy hanging from hooks, knobs, handles or trees.
Hooks not included. For indoor use only.
Photographed by Digital Documents. Copyright Digital Documents.